Seeking the truth isn't easy, but the journey is definitely worth it. Do you have what it takes to uncover the connections between consumers and their behavior?
At Morpace we're Truth Seekers and we understand that data isn't just numbers – there is a human element that drives this consumer behavior. So the journey we take with our clients begins as a request for knowledge. Along the way we partner with our clients to uncover what consumers really think and feel. Think you can keep up?
As a global company, our truth seekers are scattered around the world in Los Angeles, London, and Shanghai and in our headquarters in the Metro Detroit area. Our researchers are experts in automotive, financial services, healthcare, and retail & consumer goods, so if you know your way around numbers, statistics, and love qualitative and quantitative methodologies, we want to talk to you!
Why I Enjoy Working at Morpace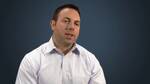 But even if you aren't in the research field, we're often looking for operations, IT and other support staff who are experts in their field.
With Morpace and Market Strategies International merging, be sure to learn about current opportunities for both companies!
Please review Morpace openings below, by department. If you don't see an opening that fits your background, but would like us to have your resume on file, please click here.

To learn about current Market Strategies career opportunities, click here.
Market research is all about people, what they like, what they want, what they think. Exploration into the truth behind the numbers awaits. If you're ready for a truth seeking voyage, start by filling out an application or by contacting our Morpace HR team to learn more.
Morpace is an Equal Employment Opportunities (EEO) employer.